Shawn Burns, General Manager/Operating Partner agrees, "We love working with area school districts on various projects, such as providing a new Ford vehicle for the Teacher of the Year," he said. "Being able to surprise a a student with a much-needed scholarship and seeing both the reaction of her and her parents really means a lot."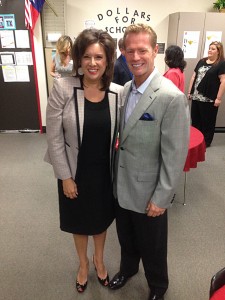 Brittany will use her scholarship to attend Howard University next year. We wish her the best of luck. The Reeds and Planet Ford in Spring know that she is going to shine!
To learn more about Randall Reed's Planet Ford in Spring (serving Kingwood, Atascocita, Conroe and Houston) take the drive on Hwy. 59 to the Planet Ford sign. Shop and save anytime at www.PlanetFord45.com.