Still on the lookout for that perfect Father's Day gift? Fear not, our auto experts at Randall Reed's Planet Ford in Spring (also serving Kingwood, Atascocita, and greater Houston area) are here to help all day today and Saturday. Planet Ford in Spring has a huge selection of aftermarket accessories, genuine Ford parts and Service Department Gift Certificates available. We have a myriad of ideas ideal for the car or truck lover in your life. Check out just a few of the accessories we have available for dear ole' dad!
Vehicle Accessories
Help up your dad's style quotient with our wide array of car, SUV and truck accessories. For example, add some flavor to outdated wheels with new rims from manufacturers like Rockstar, KMC Wheels or DUB.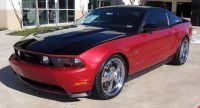 For a dad who wants to be totally hip, he can add an awesome lift kit or rockin' trim kit. Does he need a lift after getting a lift kit? No problem, Planet Ford offers totally tubular and even powered deployed running boards. If you're trying to trick out your truck, look no further!
Music Lover?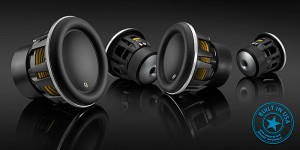 Good tunes can make the normal drag of the Monday drive much more enjoyable. Help him enjoy his tunes with an enhanced audio system. Let our experts help you. We have an extensive collection of A/V accessories and options. Pump up the volume with JL Audio or Kenwood speaker components or enjoy uninterrupted, commercial-free music via satellite radio (subscription required). We also offer GPS units to help you navigate to that fancy restaurant you made Father's Day reservations for. If it's audio or video, we have you covered!
The Ford Future: Gadgets for your Ford
Bring dad into the 21st century with some new, cutting-edge accessories. Check out the Remote Access app. It's one of the most innovative features that allow users to securely lock, unlock and start their vehicle from nearly anywhere! Watch this video for more details.
Another great idea is a Vehicle Security System (available on cars with factory-installed keyless entry). It's a great way to give the gift of peace of mind. They'll never have to worry about locking their keys inside, forgetting to lock your car or car thieves.
Bedliners 
An all-time favorite for our truck lovers… a quality bedliner. It offers dad's truck bed added protection from corrosion, scrapes, dents, and can even help protect cargo. Whether your father prefers a drop-in or spray-in bedliner, Planet Ford can help you find what you need. Drop-in bedliners are usually thicker and are easy to install and remove. Spray-in liners can be thinner, but they provide a permanent and often, more sleeker option. Regardless of preference, a new bedliner topped with a few blankets creates the perfect picnic pad.
Time's Running Out!
Father's Day is just around the corner, so don't delay! Come into Randall Reed's Planet Ford off I-45 today and let our team help make this Father's Day a holiday to remember. Visit www.PlanetFord45.com to browse our inventory and accessories from anywhere!