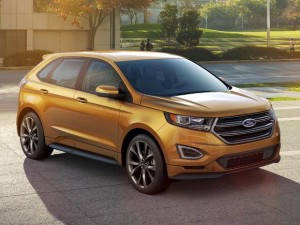 The 2015 Ford Edge is already making noise in the automotive news and financial news world. Popular website The Motley Fool (Fool.com) has something to tell you about the forth-coming car and why it may be taking on German-luxury automakers like Audi and BMW.
Ford has long been known as a reliable car manufacturer that offers a lot of car for not a lot of money. They hope to take these strategies a step further overseas with as they gear up for the market debut of the 2015 Ford Edge. Ford is aiming to rebrand the Edge as part of a strategy to encroach on European luxury dealers like BMW and Audi. As Fool.com mentions, many Americans may be quick to refute the idea that Ford could compete against the likes of BMW and Audi in their our backyard. However, John Rosevear, senior auto specialist at Fool.com, insists that is not the case.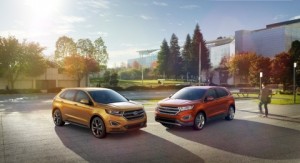 While the exterior of the newest Edge resembles that of this year's model, the architecture and engineering within the vehicle has undergone some substantial transformations. The 2015 Edge is based on the same advanced architecture that the current Ford Fusion is built on, allowing Ford engineers to implement a wide array of luxury features including leather seats, advanced audio system and several high-tech safety improvements.
Fool.com believes this is great news for Ford in the European market. In North America,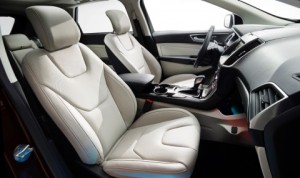 the Edge is viewed as a mainstream, middle-of-the-pack crossover that offers great value but limited luxury. However, Ford's introduction of the all-new 2015 Edge to the European market is being marketed as a fuel-efficient, sporty-yet-luxurious alternative to German giants BMW and Audi. Though it may not be realistic to expect that Ford is staging a complete takeover of the European luxury crossover market, it's reasonably safe to expect that they'll be snatching a fair amount of sales away from market leaders.
However, the 2015 Ford Edge is not set to be released until the first quarter of 2015. Until then, stay up to date on the latest car news and deals by visiting www.PlanetFord45.com. You can also test drive a 2014 Edge or any other fantastic Ford at our dealership off I-45. See you soon!
Source:
http://www.fool.com/investing/general/2014/07/12/how-the-2015-ford-edge-will-take-on-audi.aspx