Randall Reed's Planet Ford in Spring had a wonderful time this weekend sponsoring the Ford's Drive One 4 UR School program at Dekaney High School. The event took place at Dekaney High School on Saturday, August 23, 2014, at 9:30 a.m.
Parents, students, faculty, family and community members all participated. For every valid test drive completed, Ford Motor Company is donating $20 to the participating high school, up to $6,000. Dekaney High School students went the extra mile. They also collected much needed school supplies for Booker Elementary School during this event.
"These events are always great fun and the students and Dekaney team did an amazing job during the event," said Shawn Burns, General Manager and Operating Partner of Planet Ford. "We were proud to help support them in the quest to raise thousands of dollars."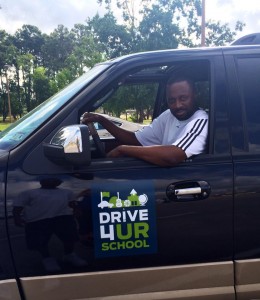 The Drive One 4 UR School program was developed as a fun, engaging way to help high schools raise money to support their sports programs and extracurricular activities. Ford and Lincoln dealerships partner with a local high school to conduct a test drive fundraising event.
Visit this link to watch a video and learn more about the Drive One 4 Ur School program! Drive One 4 UR School has had great success since its inception in 2007, with thousands of test drives and dollars generated for schools through the program. Stay tuned to our blog for more community updates!