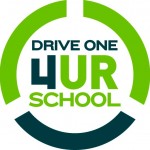 Spring, Texas (August 20, 2014) – Randall Reed's Planet Ford in Spring has partnered with Dekaney High School for Ford's Drive One 4 UR School program. The FUNdraising event is free to participants and can help earn the school up to $6,000. The event will take place at Dekaney High School on Saturday, August 23, 2014, from 9:30 a.m. to 3:00 p.m.
"We are excited to partner with Ford for a program benefiting our school," said Sandra Ford, Sub Coordinator at Dekaney High School. "Our community has been blessed to have the support of a neighboring frontrunner like Planet Ford."
Dekaney High School, located at 22351 Imperial Valley Drive in Houston, will also be collecting much-needed school supplies for Booker Elementary School during the event.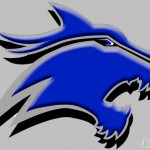 Ford's Drive One 4 UR School program was developed as a fun, engaging way to help high schools raise money to support various programs and extracurricular activities. Ford dealerships partner with local schools to conduct the fundraising test-drive events.
Participants get to drive a new Ford, such as the F-150, Fusion, Mustang, or Focus, among others! For every valid test drive completed, Ford Motor Company donates $20 to the participating high school — up to $6,000.
"We've always believed in our community, and the best way to demonstrate that is to support it in every way we can, starting with kids," said Shawn Burns, General Manager and Operating Partner of Planet Ford.
Drive One 4 UR School has had great success since its inception in 2007 with thousands of test drives and dollars generated for schools through the program. To learn more about Drive One, visit the link to watch a brief video http://ford.to/VD1nXc. Stay up to date on community event at www.PlanetFord45.com.