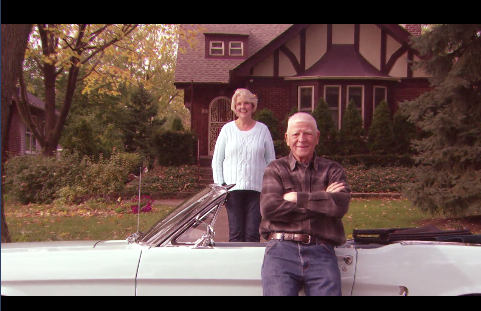 Our team at Randall Reed's Planet Ford in Spring is excited that the first 2015 Ford Mustangs are now rolling out of the Flat Rock plant. As we prepare for the new, we look back to the past and reflect on 50 years of pure pony power with the owner of the very first Mustang sold.
On April 15, 1964, Gail Brown, a teacher fresh out of college was looking for her first new car. Little did she realize that by the end of that day, she would become the first retail customer to buy a new Ford Mustang. She had one before it was even unveiled at the World Fair.
It was a salesman who changed her fate. She wanted a convertible. The salesperson said he didn't have any but told her to come to another room. When he removed the cover from the vehicle, there it was. A baby blue convertible. She was sold. And you won't believe what she paid for it.
Just take a look at her story…
As you can see, 50 years later, Gail Wise and her husband Tom still own that baby blue Mustang convertible. Ready to own your own dream ride? Come take a test drive at Planet Ford in Spring (serving The Woodlands, Pasadena, Cleveland and the greater Houston area). Shop online anytime at www.PlanetFord45.com!