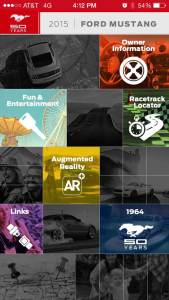 Mustang enthusiasts… Start your smartphones! Ford and Tweddle have launched a new, interactive smartphone app for owners and of the all-new Ford Mustang.
The Mustang Owner app will now available for both Android and iOS platforms. It provides Mustang owners with detailed information about the car's features and capabilities. When Mustang owners checkout the augmented reality app feature, users will be able to scan various interior and exterior shots of the new Mustang and learn more about the function of components and other details.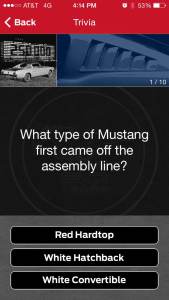 Content within the application can be searched through to make relevant information easy to access. There is also trivia, wallpapers and ringtones, as well as links for accessories, apparel and social media.
"When it comes to new technology on Mustang, we focus on providing features the driver wants, and improving the driver's experience behind the wheel," said Dave Pericak, Mustang chief engineer. "Making key pieces of owner's guide information available through the app is just one more great feature we've delivered to our customers."
Now all you need is the all-new 2015 Ford Mustang. Our team at Planet Ford in Spring (serving The Woodlands, Conroe, Cypress, Aldine, and greater Houston) can help you with that. Take the short drive on I-45 or shop online anytime at www.PlanetFord45.com.