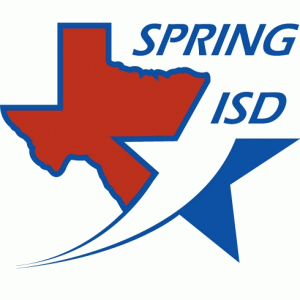 Tonight is the night! Planet Ford in Spring, TX and the Randall Reed family are excited to help honor the best of Spring ISD's best. The top two educators of the year will receive two different kinds of dream rides courtesy of Planet Ford and the Reed family. Shawn Burns, Operating Partner/General Manager of Planet Ford, located on I-45, will have the pleasure of announcing the winners and awarding one with the keys to a 2015 Ford Fusion or Ford Escape. The other top educator will win a luxurious, all-expense paid cruise.
This is the second year that Planet Ford has had the pleasure of helping to celebrate area educators during the Spring ISD Employee Recognition Banquet. Last year,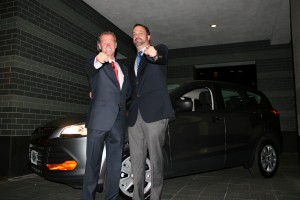 Robert Silvy (left) drove away in a new Ford Escape.  Tamia McEwen (right) was awarded a Carnival Preferred Awards Plus all-expense paid cruise for two to the Bahamas.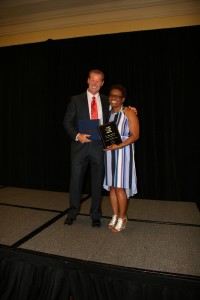 "Educators do so much and often go far beyond the call of duty," said Mr. Burns. "There really isn't enough that Planet Ford and our team can do to celebrate and thank all they do. However, this is one way to show our appreciation and we are looking forward to surprising these awesome educators and delivering their well-earned prizes."
Owner Randall Reed agrees, "Teachers are at the heart of this community," he said. "They do more than just educate our young people, they help mold lives and ultimately have an impact on everyone's futures. We are pleased that we can recognize their lifetime work by fulfilling a dream of a lifetime with a new car and exotic escape."
Spring ISD's Teacher of the Year program recognizes outstanding educators for their commitment to excellence in education. Each year, every Spring ISD school selects a campus Teacher of the Year. Those winners are then invited to submit materials to a committee to be considered as a finalist for the district's Teacher of the Year program. From there, the selection committee chooses two educators to represent the district.
Spring ISD Employee Recognition Banquet will be held at the Hilton North Houston in Houston, TX. The event begins at 6:00 p.m. and the presentation will take place around 7:45 p.m.
To learn more about Randall Reed's Planet Ford in Spring (serving The Woodlands, Houston, Conroe, Aldine, Katy, Conroe) take the short drive on I-45 to the Louetta exit. shop online anytime at www.PlanetFord45.com!