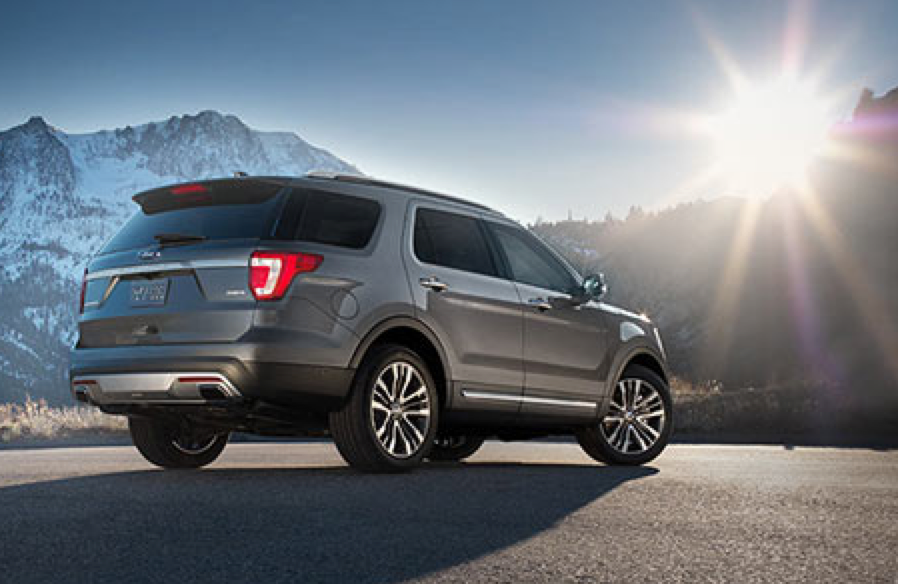 Premium-grade SUV shoppers, get ready to be charmed by the new Ford Explorer option! 2016 Platinum Editions began arriving in Ford showrooms in September, and should continue to do so into the fall months.
What Is the Platinum Edition?
When it comes to the new Platinum Edition, Ford basically took its popular Explorer SUV — a best-seller for the past 25 years in the United States — and combined the performance of the Sport trim with new comfort features and top-notch interior craftsmanship. The result? Imagine stepping inside and discovering a leather-wrapped wonderland with multi-adjustable front seats covered in Nirvana leather with micro-perforation. You also have access to an industry-first 500-watt premium Sony audio system, driver-assist technologies, and under the hood, a powerful EcoBoost engine to propel you forward.
Interior Goodies
According to a press release, Michael Arbaugh, Ford Explorer chief designer, said, "This is the most upscale, high-quality interior we've ever offered on a Ford vehicle in North America." No arguments here, since the vehicle includes real aluminum and ash wood on the instrument and door panels. The steering wheel is wood and leather-wrapped with the same stitching found throughout the interior, a 10-inch digital dashboard display is also featured, and color options range from Soft Ceramic to a new Ebony with Anthracite headliner combination, according to Ford.
Front and rear wide-angle lens cameras with washers, smart-charging USB ports and a hands-free liftgate should also sweeten the deal. Standard technology such as active park assist and a lane-keeping system further enhance the 2016 Ford Explorer Platinum Edition's overall appeal.
Performance
In terms of under-the-hood goods, this particular Explorer is equipped with a turbocharged 3.5-liter V-6 engine mated to a six-speed automatic transmission. The power unit is good for a total 365 horsepower and 350 pound-feet of torque.
It gets even better: The premium-grade model also includes intelligent four-wheel drive with a Terrain Management System, which has been described by Ford as a feature that "reassesses conditions about 20 times faster than the blink of an eye" for more precise traction and handling.
Conclusion
The new Platinum Edition appears to be a very appealing choice among upscale SUVs — a market that includes competitors like the Lexus RX 350 F Sport, BMW X5, Buick Enclave Premium, Land Rover LR4 and Jeep Grand Cherokee Summit.
Contact your Planet Ford dealer in Spring, Texas today for pricing and availability.