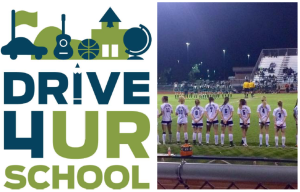 Do you love to drive awesome cars? Do you care about your community? Then, we invite you to join Planet Ford at Klein Collins High School on Saturday, March 5th, for for Ford's Drive One 4 UR School.
Klein Collins' Lady Tigers Girls Soccer Team will be hosting the annual FUNdraising event at the school which is located at 20811 Ella Blvd. in Spring, TX. The event will take place from 10 a.m. to 2 p.m.
Planet Ford will have a variety of awesome vehicles on hand that you can take for a spin, from Mustangs to trucks to SUVS. For every valid test drive completed, Ford Motor Company donates $20 to the participating high school. The school can earn up to $6,000.
It's fun, its fast and it's Fordtastic! Come help us raise money for these great kids and our wonderful community. To learn more, visit the event page at www.PlanetFord45.com!